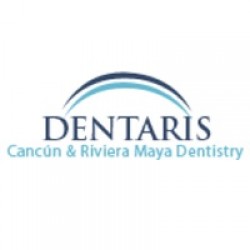 Dentaris
Dentaris is one of the leading dental clinics in Cancun, Mexico. Dental experts at Dentaris are dedicated to exceeding all patient's expectations with state-of-the-art dental treatments. The clinic offers the most qualified and skilled dentists in Mexico who make every effort to maximize dental comfort, function, and appearance though superlative services, individualized dental care, and tailored treatment.
We understand that consideration must be given to naturally beautiful esthetics combined with structural integrity for the proper restoration of any dental issue — from the very first step.
To find more about us and our services please Contact Us.
Staff :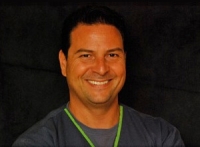 Dr. Joaquin Berron
Dr. Berron specializes in prosthetic dentistry and implant dentistry. He opened his clinic in Cancun in 1992, has 21 years of experience and has done over 1,000 implants.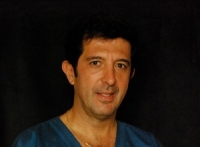 Dr. Leonardo Sierra
Dr. Sierra is the author of several scientific papers related to periodontics and dental implantology, co-author of esthetic Basis for Osseo integrated implant rehabilitation.
Reviews :
Loretta :
The work was beautiful, the overall experience and treated better than ever
"Original quote was $5200.00.., in the end costed $6300.00 I was told the 2 temp. Large filled teeth will need root canals and crowns. Which I don't fully agree because dentist at home was concerned if I left them that would happen, but if I fill them now that down the road then I'd eventually need crowns because not much tooth left. Not needing root canal, by having them tended with SAP. And I did. The cap crowns I don't understand for the bottom of the molar is exposed which gets rotten first usually. So I don't no why she just never put full crowns on. I was given bottom mold with whitening gel. But no instructions. Still writing for instructions, after using to often. They have a mold for top, even if had all top teeth crowned. In time they can stain I should have been given mold for too since they made one anyways. My husband was handed the kit. So I used it that evening.,practically entire tube which was not nessesary. The work was beautiful. Feels little funny, have to get use to it. But 1 is causing pain. I'd like to go back for check up and some filed where cant get floss threw. They expect next winter, have some reservations only because of cost of unnesissry root canal mentioned. The overall experience and treated better than ever. "
Loretta :
I am very pleased
"I am very pleased with my teeth entire upper crowns, beautiful work and treated excellent by entire staff and very professional dentist "