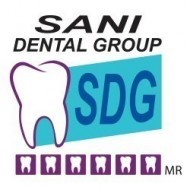 Sani Dental Group
Lead dental expert, Dr. Jimenez, blends cosmetic dentistry and the science of oral and reconstructive dental treatments to meet your individual needs and wishes — to create happy, healthy and confident smiles.
The clinic has been providing leading edge dental treatments to local and international patients since 1985, incorporating innovative technologies along with aesthetic and restorative components.
Dr. Jimenez uses the latest in high-tech dentistry to ensure your treatments are comfortable and pain free.
To find more about us and our services please Contact Us.
Staff :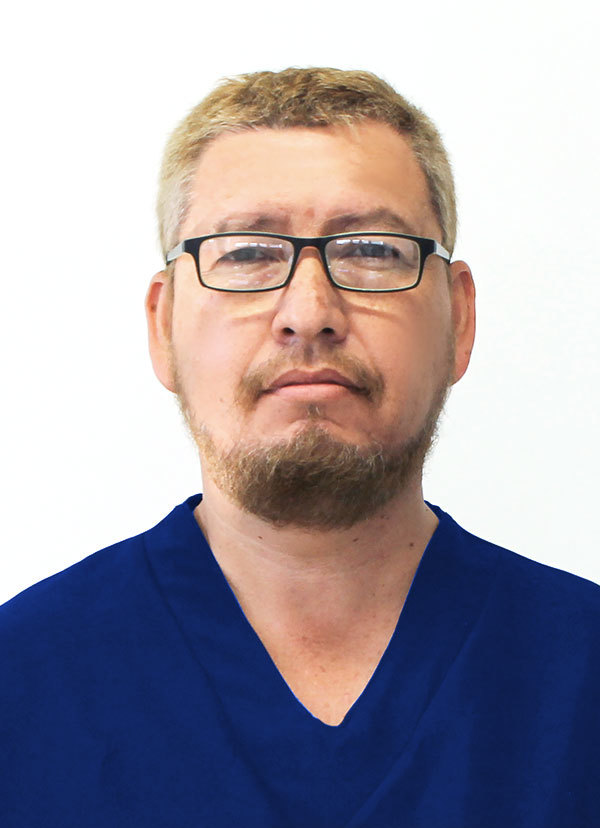 D.D.S. Alejandro Ramírez Rivas
Diplomat in Endodontics CPR Basics and Electrical Therapy Course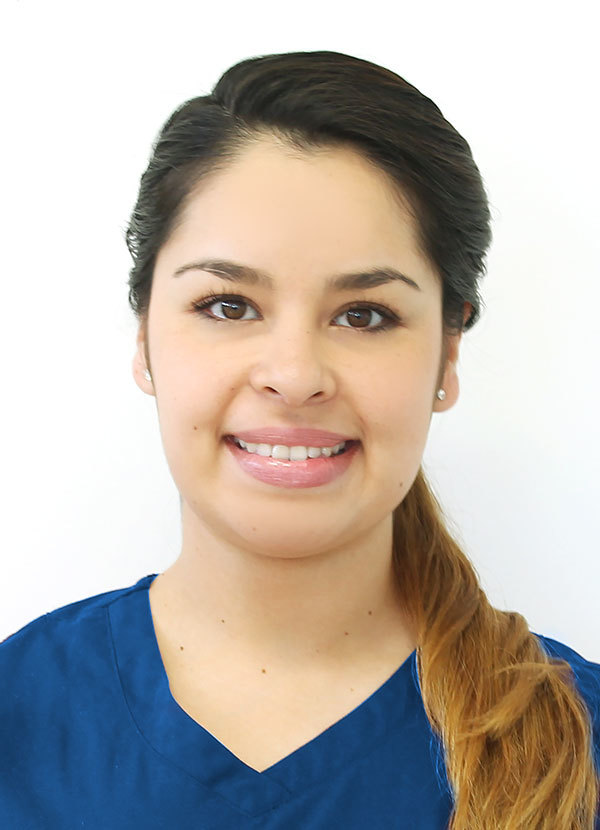 D.D.S. Alinn Rodríguez Araoz
Doctor of Dental Surgery "Learn How to Save a Life" Course '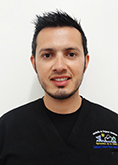 D.D.S. Emmanuel Castañedo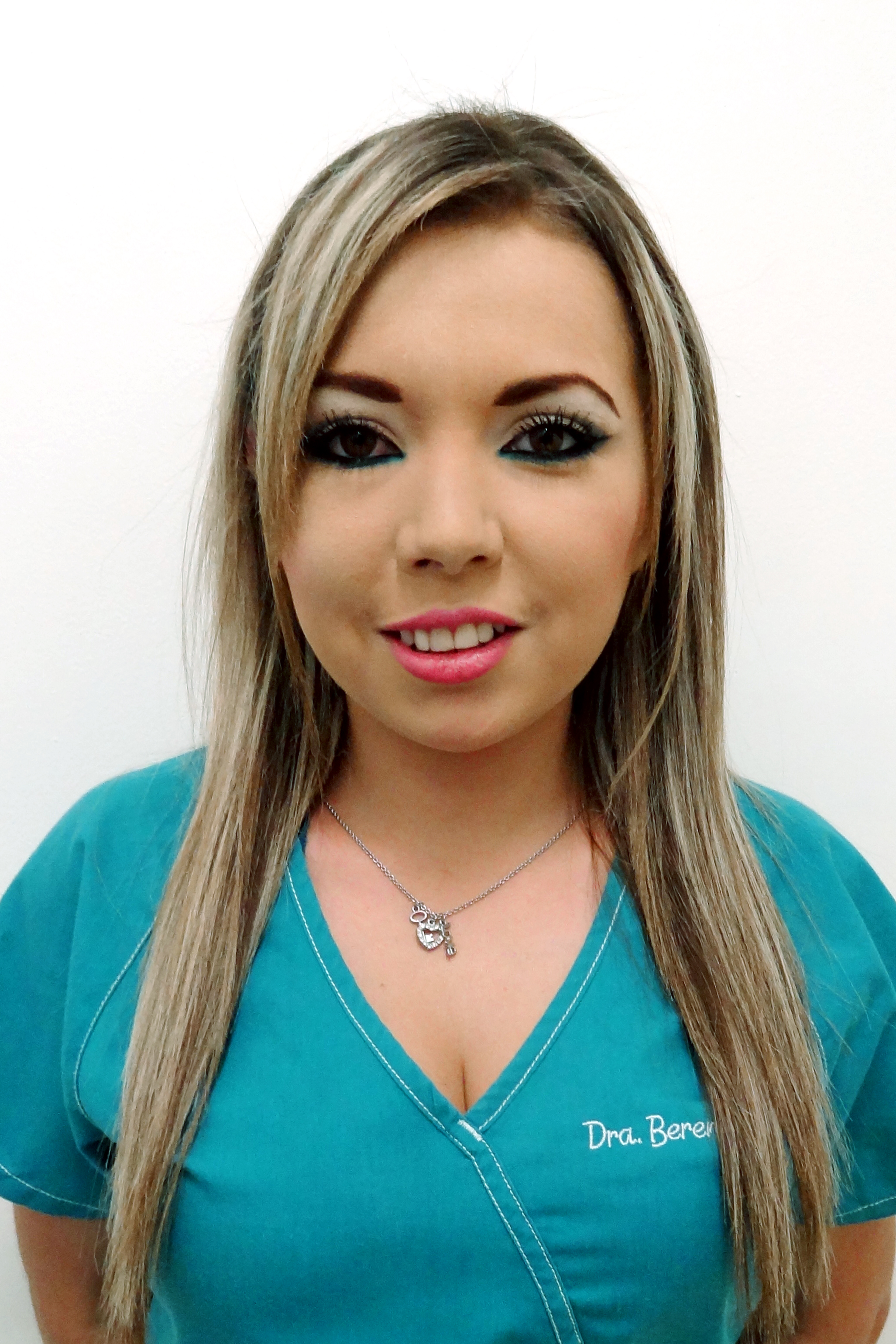 D.D.S. Cynthia Berenice Acosta Mota
D.D.S. Cinthya Liney Acosta Favela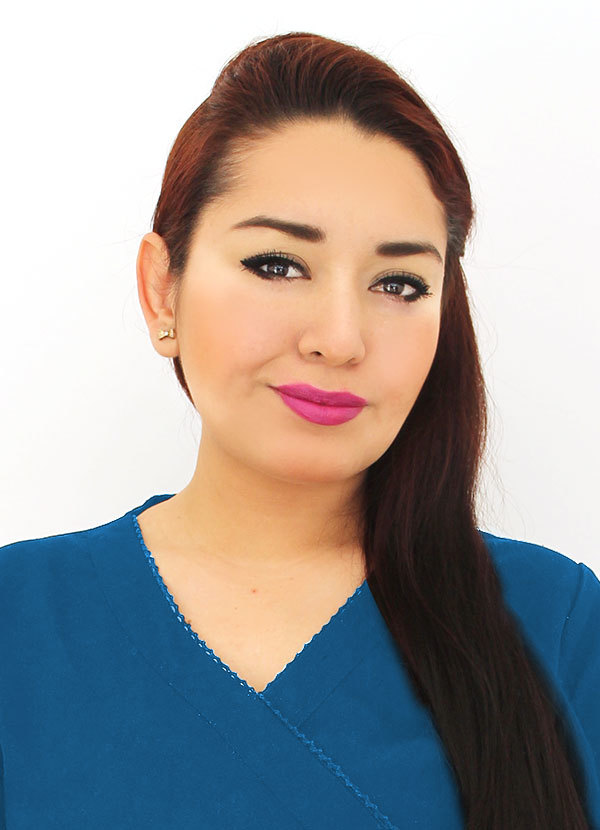 Ana Noemi Espinoza Varela
Intern Dentist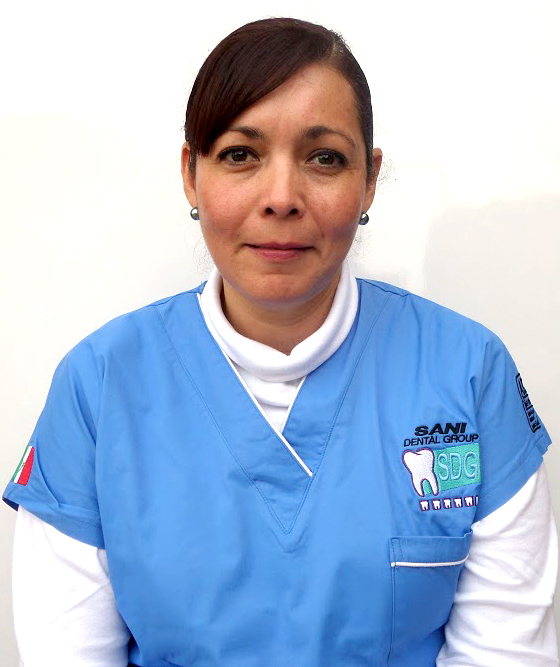 D.D.S. Martha Eugenia Parra Ruiz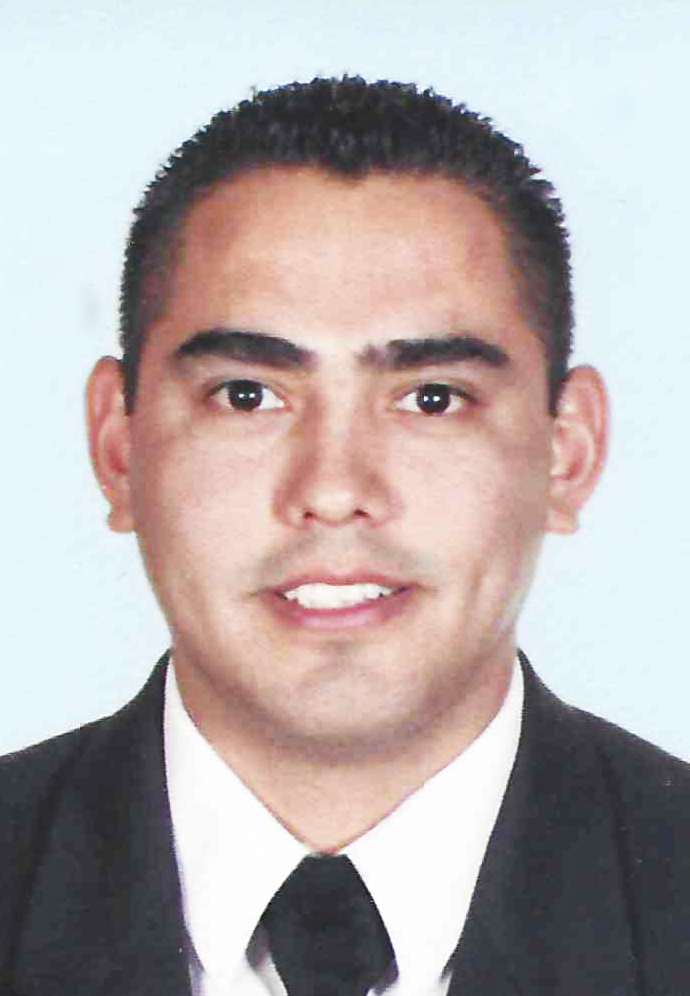 D.D.S. Víctor Valencia Guillen
D.D.S. Alberto Mendoza Soto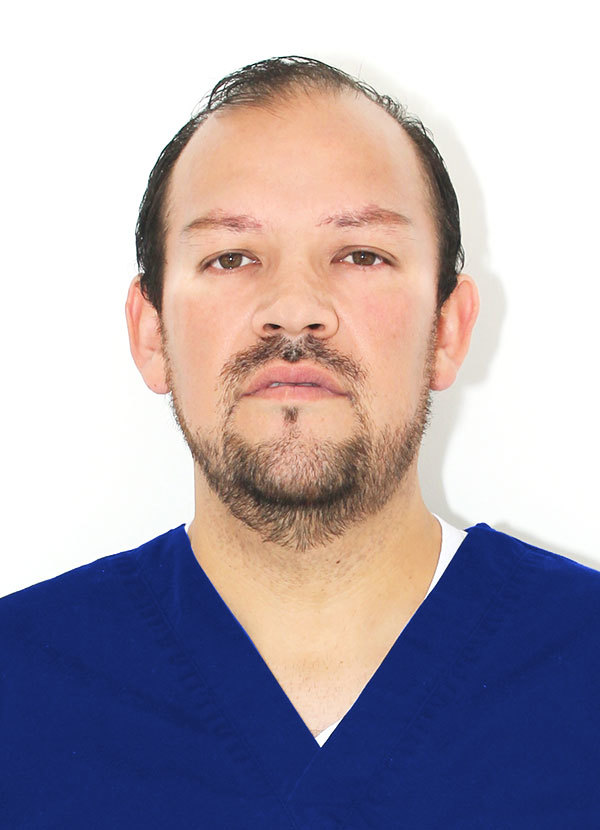 D.D.S. Carlos Alberto Marquez Calderon
Diploma: Implantology Advanced Oral Implantology Course - Theoretical and Practical Recognition: International Congress of Periodontology International Congress ongoing Odontology Course 2013 Odontology Journeys Course Basic First Aid Course Welfare Days Course Recognition: '' Oral Health '' Interdisciplinary Odontology Refresher Course Northwest Congress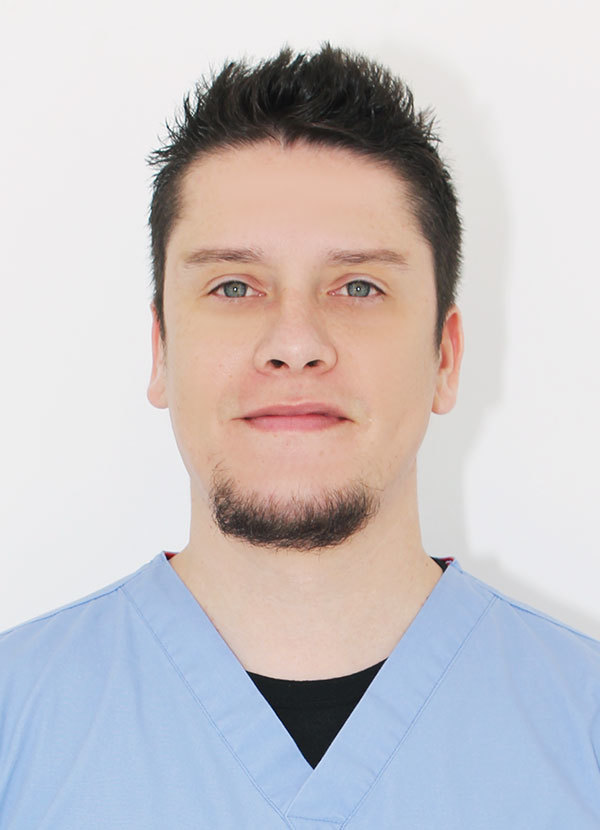 D.D.S. Christian Baldomero Estrada Saldivar
Diplomat in "Complex" Exodontics "Managing Quality in Dentistry" Course "Human Values ​​for Quality" Course Constancy II: International Odontologic Congress Integral Dental Practice Aspects Course Constancy XXV: International Interdisciplinary EXPO Congress Recognition: Mexican Association of Oral Implantology Constancy XXlll: Magnus Dental Congress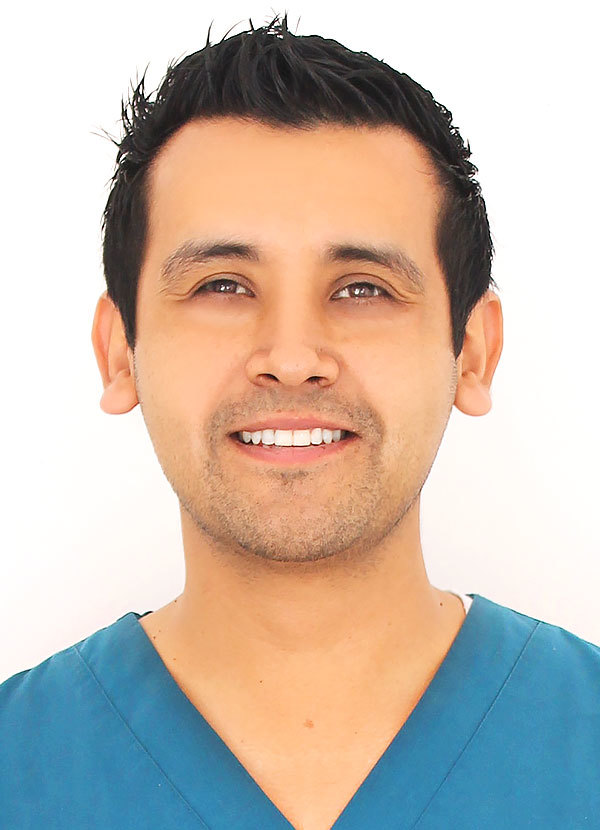 D.D.S. Diego Miguel Valenzuela Roman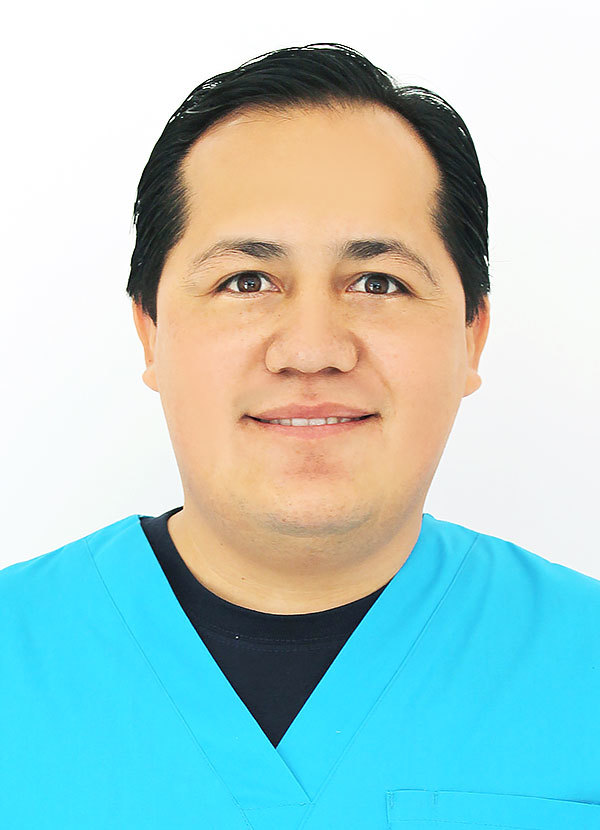 D.D.S. Fernando Martinez Hinojosa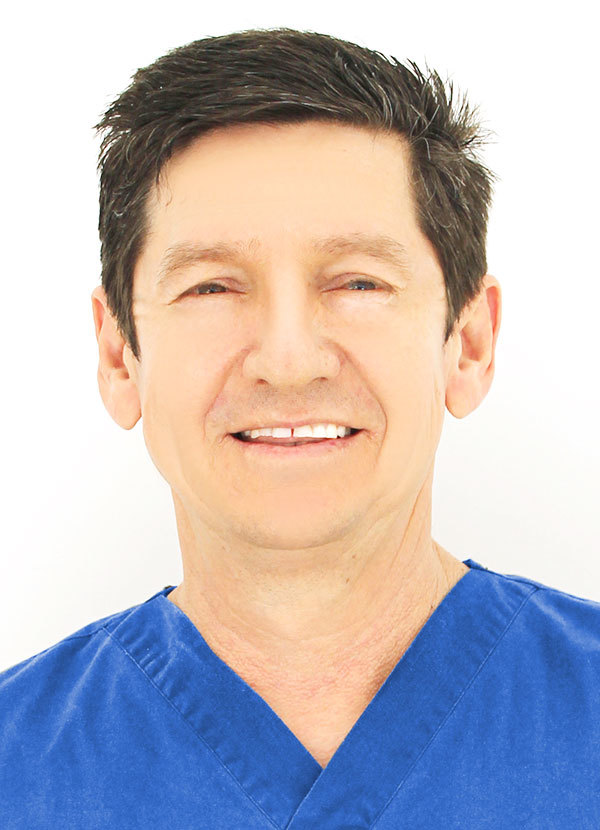 D.D.S. Francisco Demetrio Camacho Vallejo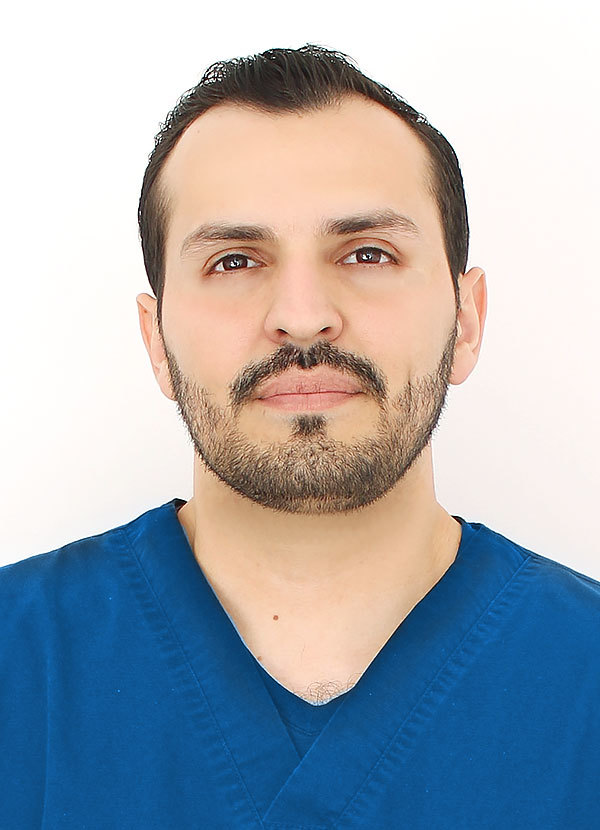 D.D.S. Guillermo Antonio Márquez Pérez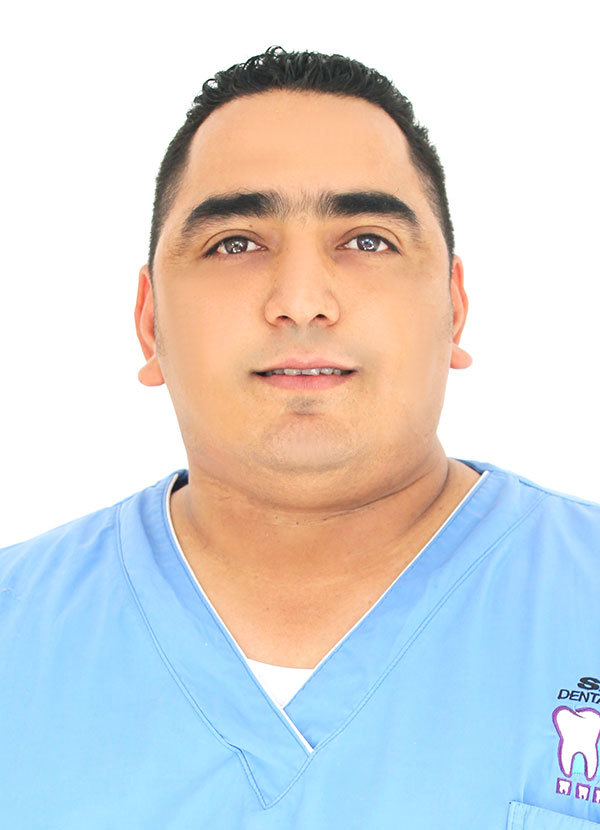 D.D.S. Gustavo Adolfo Valencia Guillen
Endo Constancy Congress 2007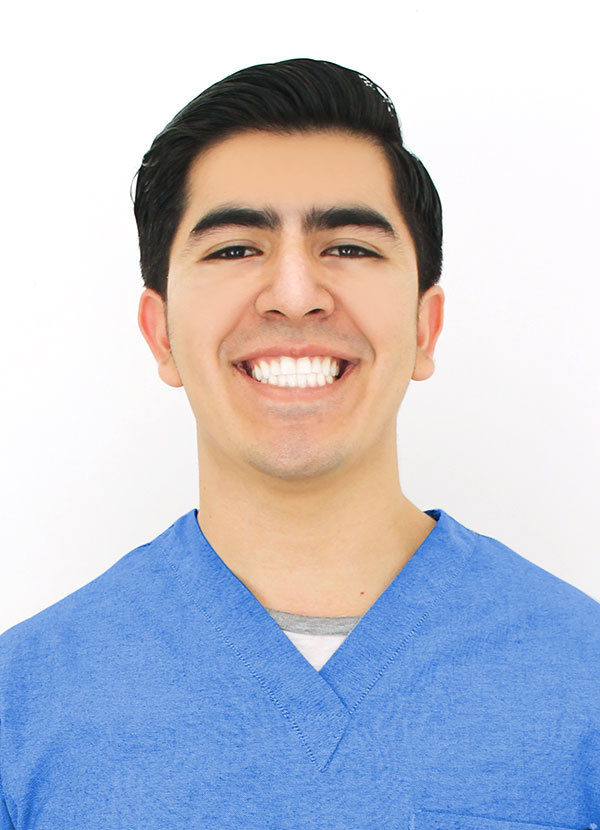 D.D.S. Jari Sabino Franco Artea
Basic Course of Oral Implantology Dental Progress Course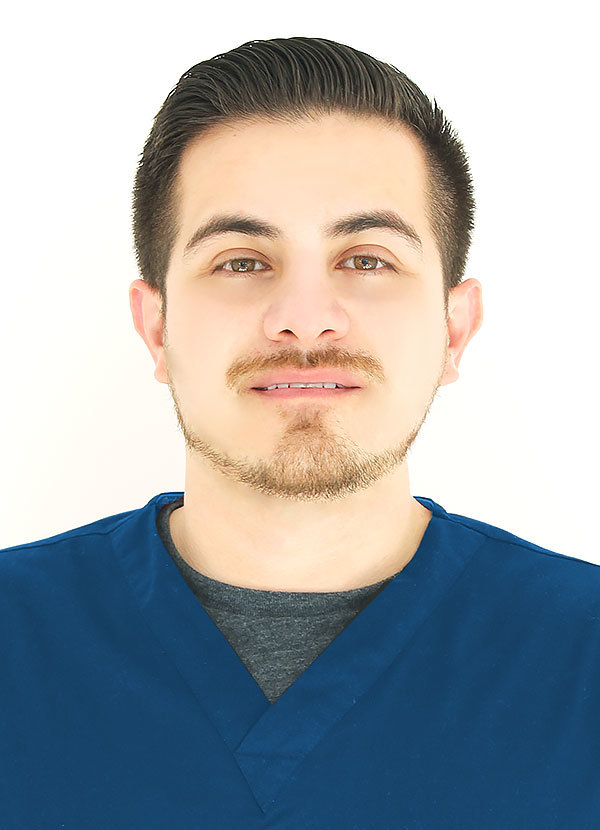 D.D.S. Javier Cristobal Espino López
Ceneval: Satisfactory Performance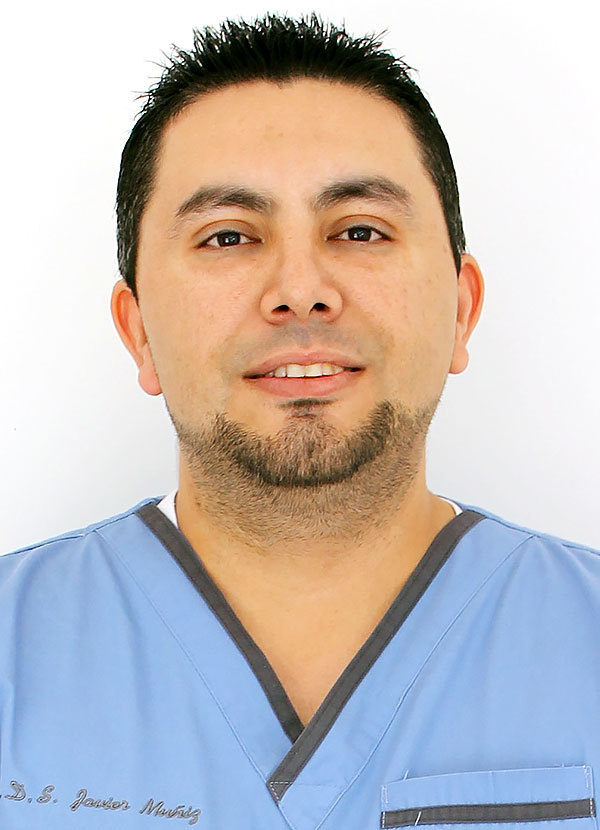 D.D.S. Javier Muñiz Pérez
Aesthetics Management in Interior Zone and Post-Extraction Cases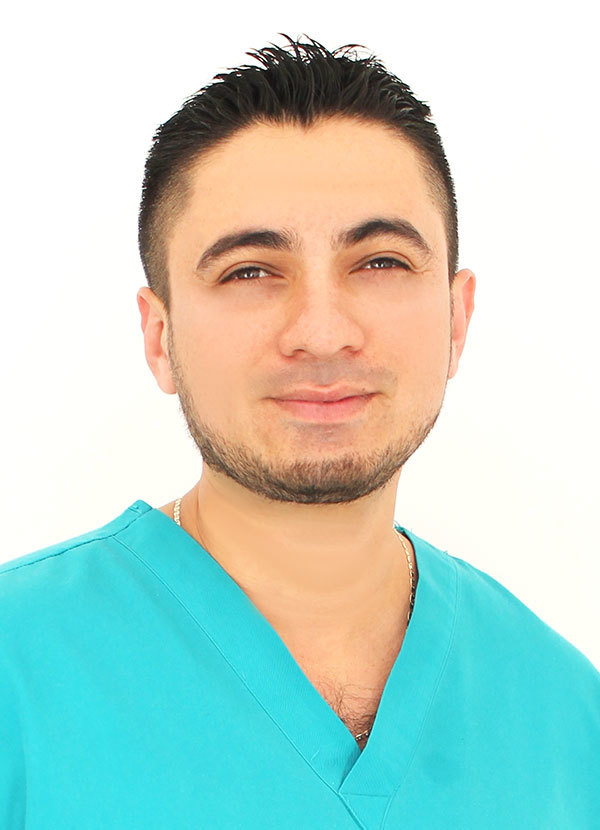 D.D.S. Jesus Uriel Higuera Urtusuastegui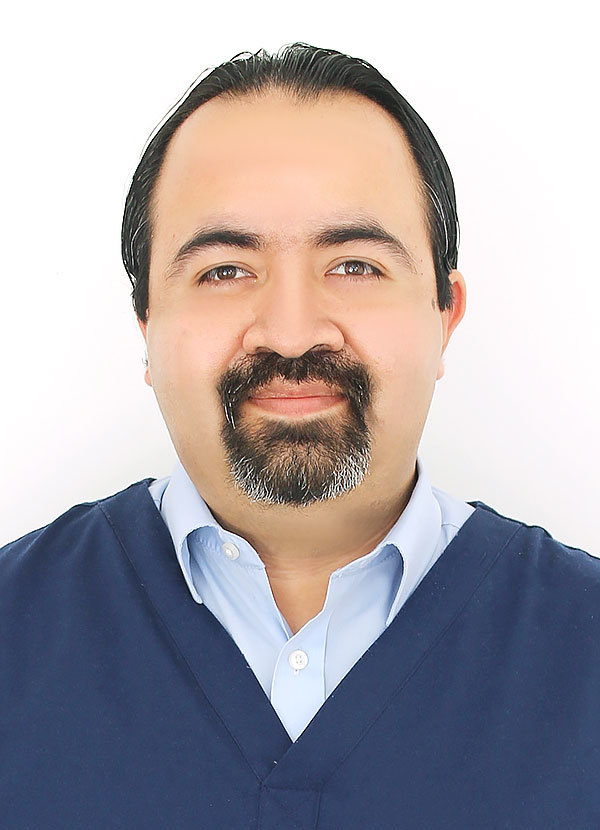 D.D.S. Juan Carlos Miranda Villa
Ceneval: Satisfactory Performance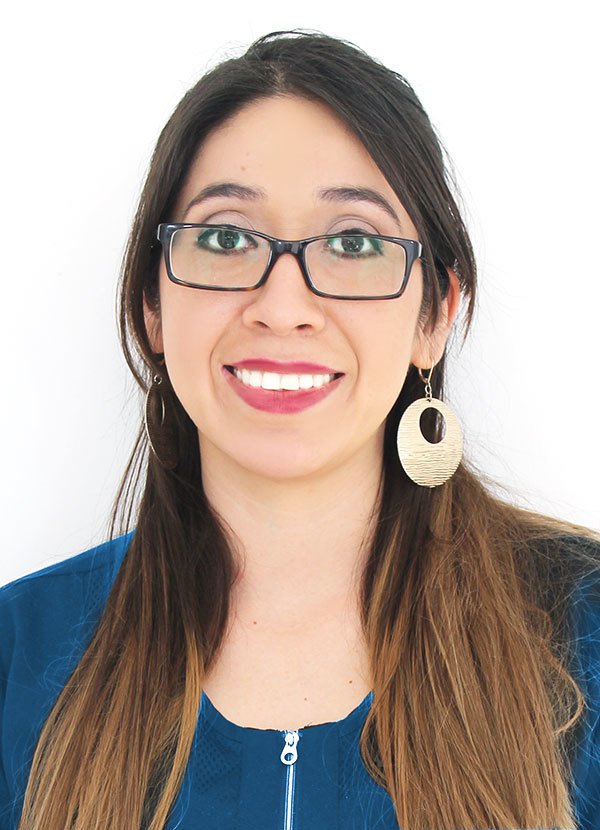 D.D.S. Karen Christy Caballero Montes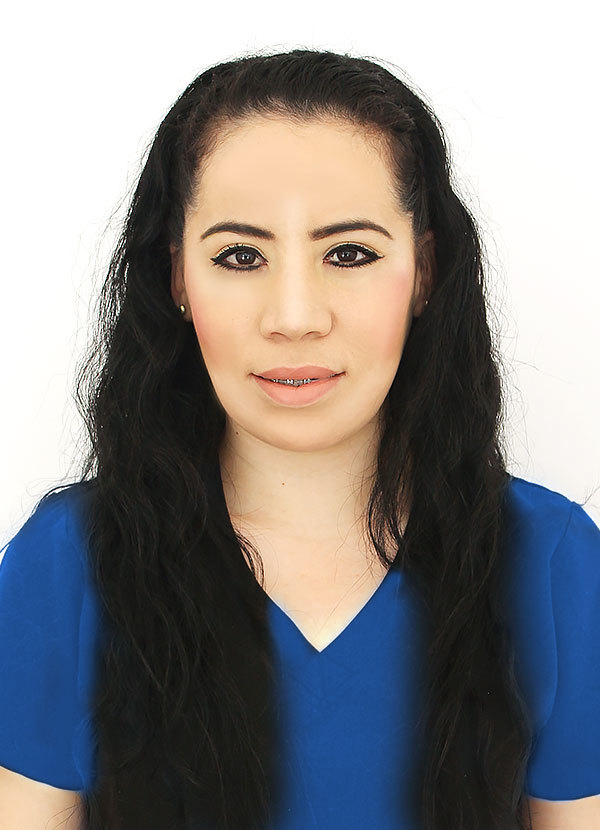 D.D.S. María del Rosario Solano Espinoza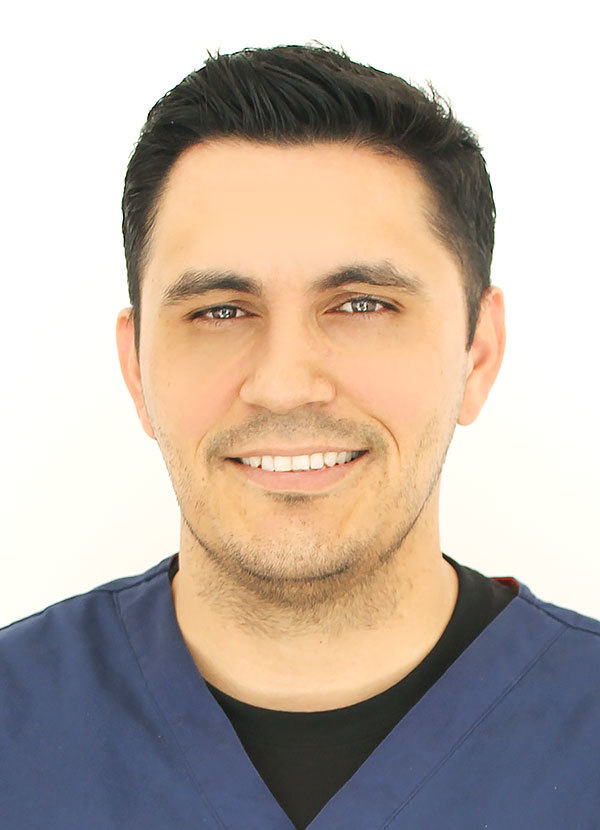 D.D.S. Oscar Abraham Cuevas Aguiar
Diplomat in Restorative Aesthetic Dentistry Updating and Medical Emergencies in Dentistry Management Course Dentistry Postgraduate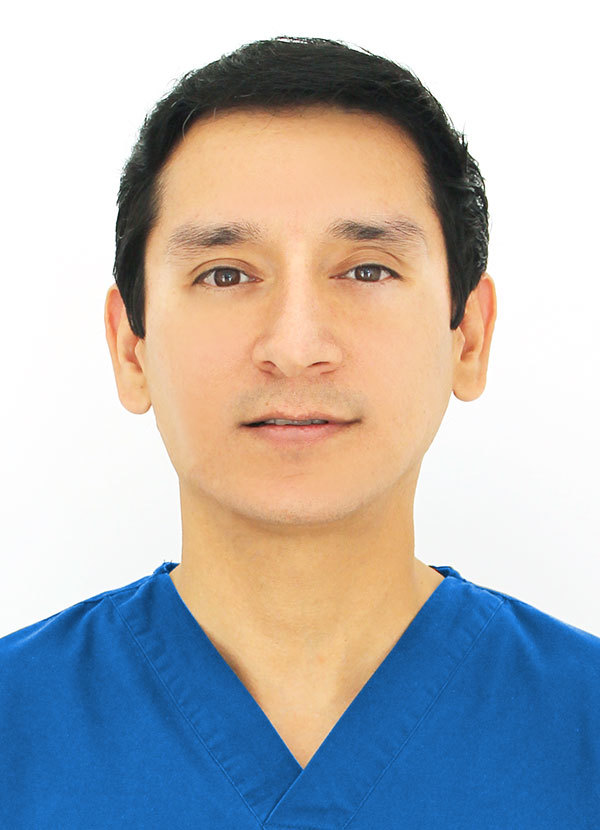 D.D.S. Paul Lopez Hernandez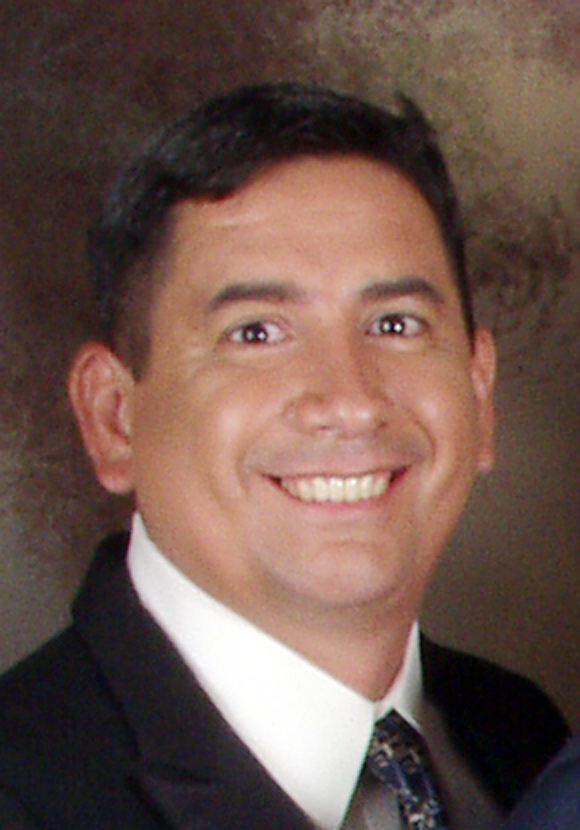 D.D.S. Enrique Jimenez
Dr. Jimenez is one of the highly-commended cosmetic dentists in Mexico offering a comprehensive array of cosmetic and reconstructive dental treatments.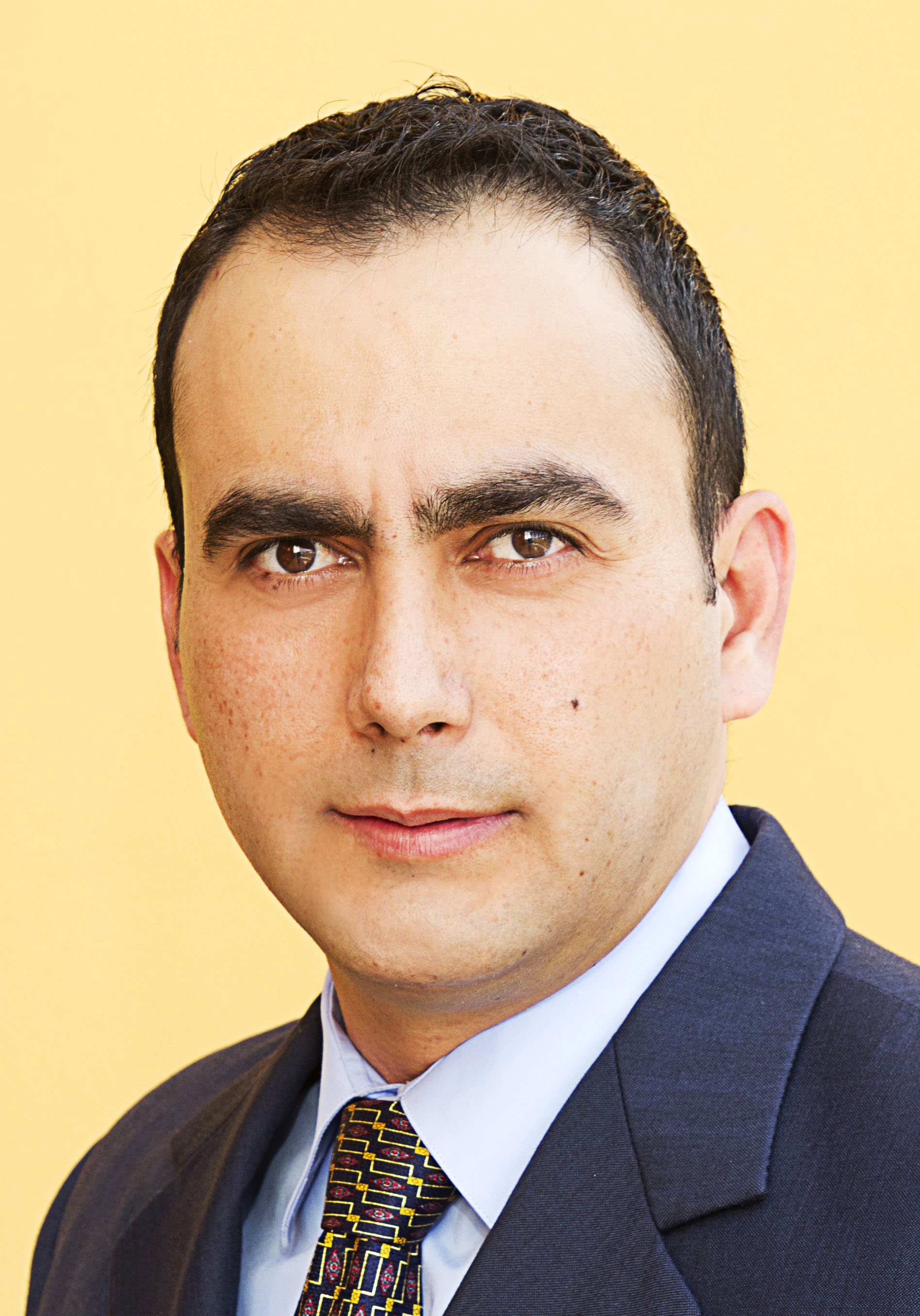 D.D.S. José Manuel Jimenez Mendoza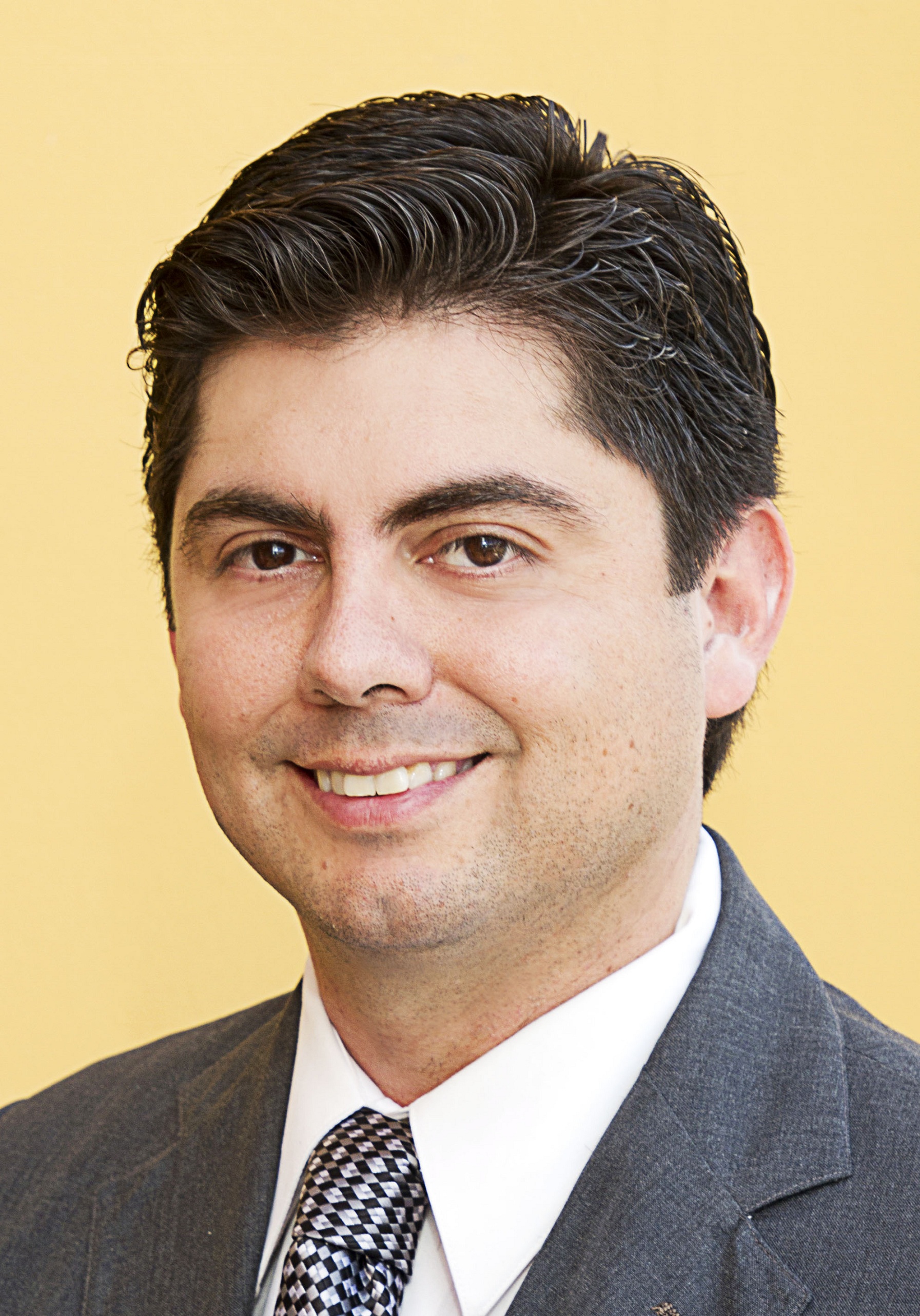 D.D.S. Mikel Estepan Ibarreche León
D.D.S. Alejandro Barragán Sánchez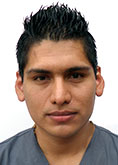 D.D.S. Omar Gerardo Valero Monroy
Reviews :
M.H :
Interpreter made communication with dentist easy.
"Interpreter made communication with dentist easy. Work was done in a profesional mode. Dentist attentive to requests made by patient bout pain medication and work to be done. Work done was of top quality and much cheaper than in U.S.""
L.T :
Best idea for a medical vacation we've ever had...
""Best idea for a medical vacation we've ever had". Just look at what we got done for the price, and more importantly we met local professionals like local knowledge guide, Carlos Banuelos who have become our friends.""
L.C :
 I know you had to make special arrangements and I wanted to let you know that I appreciate it! 
"Thank you for all of your help in making sure that I got my teeth worked on and completed in such a short time.  I know you had to make special arrangements and I wanted to let you know that I appreciate it!  I'm enjoying my smile now. THANK YOU"
B.A :
My husband and I have had dental work with you twice now, most recently in the last month, and were satisfied.
"My husband and I have had dental work with you twice now, most recently in the last month, and were satisfied."
C.c :
Thank you for all of your help in making sure that I got my teeth worked on and completed in such a short time. 
"Thank you for all of your help in making sure that I got my teeth worked on and completed in such a short time.  I know you had to make special arrangements and I wanted to let you know that I appreciate it!  I'm enjoying my smile now. THANK YOU"
Carl Chase, , Maui :
You could search the entire world and not find a better more professional place
"You could search the entire world and not find a better more professional place to have your dental work done. I enjoyed the entire health/vacation immensely. And in 3 days completed work that would have cost me over $25,000 in Hawaii & paid only $4,500 at Sani, Incredable, Thanks so much!"
Melnychuk :
" The clinic was very clean, the staff professional and the cost unbeatable. I stayed at the Hotel Dr. Jimenez has and it was great.I have recommended this clinic to others."
Lorum Perkins :
"very fast"
Bruce Anthony :
"First time using a dentist in Mexico. I did extensive research both talking to people that have used Sani Dental and on the computer. Although all feed back was positive, I still wasn't convinced so I made a trip to Algodones to see for myself. I was pleasantly surprised to see how many Americans and Canadians sitting in the waiting room. Some people have been coming back for years and not one negative remark. I was still uncomfortable at first until Dr. Esteban started working on me. He was professional and did great work. Everyone at Sani Dental was very friendly and caring. I wouldn't hesitate to recommend Sani Dental Group to my family and friends. Matter of fact I already have."
Michael Jaworski :
very professional
" i can't believe the amount of work i had done in such a short amount of time. i hope the quality of the work will speak for itself. time will tell !!! the cost for all the work was quite acceptable. all staff members that i dealt with were friendly, very accommodating and very professional. i had a follow-up appointment for some minor adjustments on february 14th at 11:00 a.m., and i didn't get in until 1:00 p.m. thats the only negative thing that i could say. Otherwise, i would do it again and will definitely recommend SANI DENTAL to others. "
Joe Vieira :
"Dr.Hovani is a great Dr., I will be back for moe work!"
Carmen Amaya :
spent 1/4 of the cost
"I can't say enough wonderful things about my experience with Sani ! I traveled here as a young single women and everyone made sure I was well taken care of. I have sensitive teeth and they were slow and patient; gentle and kind. I would have spent 20,000 for the same treatment in the US. I spent 1/4 of the cost including hotel and travel. Yes, you may have to wait but bring your favorite books and be ready to make lots of friends. You wait because they take their time and treat everyone with extra special care. They will not rush or cut corners. The results I look like a movie star and I have a whole mouth full of healthy comfortable, beautiful teeth ! I recommend Sani to everyone will be bringing my mom and husband next year!"
Kathy Jones :
"professional, very pleased, would recommend."
Oliver Johnson :
"Thank you Dr Linzay and Ricardo for your professionalism and expertise. I appreciate your gentle manner and also the fact that perfection is the only acceptable result. I will not hesitate to return to your clinic if further dental work is necessary. Also if someone asks where to get their dental work done I will certainly recommend you and your clinic."
Frank B. Bishop :
Sani Dental performed up to the highest of my expectations
"When I first heard about Dental Services offered in Los Algodones, Mexico, I had my concerns. Not anymore! Sani Dental performed up to the highest of my expectations. I had 28 crowns installed; and I couldn't be happier. Jose Jiminez was my dentist. He completed the work in 4 sessions and his work was top quality. My appraisal is hygiene, A+ skill, great knowledge. superior perfection, perfect quality of crowns, perfect bite = superior plus. Sani Dental Group saved me over $23,500.00. I couldn't be more pleased!!"
rosee13 :
"They did a great job!!"
David :
"The "doctor" was Dr. Claudia and she did an extremely unsatisfactory job!! She did not fit me correctly, took way too long, Hit my teeth with the drill three times and one time when she attempted to take the drill out of my mouth, she hit my right front tooth so hard with the drill, I was actually stunned. Because of this, I have had a strange sensation on that tooth and I believe I will eventually lose it. It's very very disheartening when I come to get teeth fixed and they actually cause much more difficulty. I am in the public eye all the time with my profession and losing the front tooth will be devastating. The dentist I had was a "fill in" dentist and they told me she had all this great experience for 15 years. I believe she just got out of dental school and she tried her "skills" out on me. She was very very inept. I am going back again with a dentist who has actually been practicing many years and knows what he is doing. They need to correct the problems. The bridge she put in is so bulky that I bite my back gum and cheek every day. Thank you for reading this evaluation. I like Felix when I talk with him by phone, and I think he will make things right. Thank you. David Kobielush ALSO, Claudia didn't know more than a very few words in English, which made it hard."
Linda Holt :
I am happy with the work done
"I recently had six crowns done by Dr. Esteban. There was a mix up in the original appointment I booked on-line, but was able to come back later in the day. I am happy with the work done and will be back. The work is done quickly with as few appointments as needed, and the staff are professional. Linda"
Barry Bilicki :
I have my smile back
" I went down to Mexico to have some work done on my teeth not knowing how things would turn out. A friend went down and had a crown put on and she convinced me to give it a try as I needed alot of work. I checked all the dental reviews and choose Sani. I am so happy with the work. I wish I had know about this before I would have gone down there long ago. I had Doctor Jose and he did all the work on the 14 crowns and inplant I had done. No pain he explaned all that was going on as he was doing the procedure. The clinic was clean and they even had better equipoment then my local dentist. After the crowns were put on they look great and with the time Doc Jose putting into make the bite just right they feel natural. I will be telling everyone I meet about the great work done. A full set of teeth again after 40 years I so happy. The only drawback was the waiting but with so many people in the clinic it is understandable. Everyone I met were friendly and went out of there way to make me feel comfortable. I will be going back in Sept to have the crown for the inplant placed and will be staying at the clinic hotel which is comfortable and clean wish I had known about it on the first trip down. Once again thanks to Sani I have my smile back and I so happy "
Norman Knies :
"Very happy. Maria worked very hard to get the job done and will come back. Hopefully my insurance papers will be completed and e mailed to me. Thank you very much. Norm"
Sally Cooper :
Dr. Magana was great
"Very good results. Dr. Magana was great and painless."
Peggy McAlpine :
"I was very happy with the care I recieved."
Van Hierden :
"My experience was wonderful freindly and helpful I am very happy I came here to get all my teeth worked on at once. these people do all they can to accomadate if posssible."
Mary Whitney :
"Easy location to find. Prices are fantastic. Be prepared to wait for the different treatments. It is well worth the wait. I fell they are very competent dentists and staff."
Guy Dauphinais :
"Overall excellent work and service. Fully recommend this service ."
Dave :
"it is hard today day to fine,someone that will do what they say they will do and do it and do it very good.dr. mike did a awesome job,i arrived june13 at yuma and was picked up by sani drove across the border had appointment at 4:00 they worked on my teeth for 4 days and my teeth have not looked so good thank you so much,the hotel in mexico was pay for buy them for 4 nights i did some shopping,and they drove me back across the border.and i saved $24.000 dollars.i paid $5.000 at sani in mexico and my denist in canada said it my cost me $27.000 or more he was not sure.man you can save all that money have a trip and buy a new car.they are the best.dave vancouver island canada"
Deborah :
Thank you to everyone who took care of me.
"I had a lot of work done in a very short period of time. My crowns turned out beautiful. I am very happy with the finished product. When I look in the mirror I just laugh because I can not believe these are my teeth. The dentist worked very hard to make them perfect and he did not stop until they were. I only have 4 teeth in my mouth that had nothing done to them, when those crowns need to be replaced I will absolutely be back. I have already told many people about this dental clinic. Thank you to everyone who took care of me."
Chris and Louise :
"We want to thank lots of good people :-) Abril for her experienced advice at various times, and for sitting with us and patiently discussing all the financial matters. Miriam in Mexicali for her dedication when setting up appointments/arrangements for us. Dr Mikel for his great diagnostic work in December. Better than we ever got from US dentists. Dr Javier and his assistant Nina for the phase 1 work done in December. Dr Xochipilli for her long hours of implant work done in December. Dr Jose Manuel Jimenez and his assistant Sergio for the phase 2 zirconium work done now in June. My wife is very happy with the end result. Virginia, Diana, Cindy, Lisette, and Francesco at the front desk, for their help with translations during dental procedures, and for their friendly help at the front desk. Jose and Carlos for their friendly words at the front door. No issue is too big for them to handle. Also: Dr Esteban and Dr Berenice for their patiently digging out my old silver amalgam fillings, and replacing them with good old plain white fillings. Their assistant Miguel for his help in the follow-ups, and all the translated questions/answers. I am finally amalgam-free :-) Sani Dental : We view them as a group of very capable dentists and above all, understanding and helpful people. We would come back here in a heartbeat. Thank you guys !!!"
Margaret :
I was very happy with the services provided by Dr Victor Valencia
"I was very happy with the services provided by Dr Victor Valencia and his assistant. He was patient, gentle and very professional. Thank you to all at Sani Dental and Hacienda Los Algodones."
Beatrice :
"I was hesitant about international dental care, but after this service, I will be going back for any future dental work and recommend my family members. They were so professional, explained procedure and finance clearly and performed procedure painlessly."
Ted Anderson :
"Good job. I am very satisfied with your work."
Amanda :
"Great service, expert dentists, very friendly, pleasant environment everything clean and modern. Emmanuel was very good, and very nice. Many thanks to him and all the staff"
patricia powell :
"my husband and myself were very impress with Sani dental service were had appointment on thurs and impression were done the same day and had our plates by Friday at noon it was clean or cleaner than some of our own dentist they spoke English and were very pleasant people to deal with "
Red Shoes :
Amazing experience. The staff was great. They were very focused and diligent with their work.
"Amazing experience. The staff was great. They were very focused and diligent with their work. A few hiccups in the process with lab returns but the staff made sure to make everything right. I was very impressed. Their entire set up allows you to get major work done in minimal time by experienced doctors. "
Wendy :
"My husband and I went to Sani Dental Group to have some work done that we couldn't afford to have done here. Between the two of us, we had 9 crowns, 3 bridges, one partial plate and a root canal as well as cleanings - all done in 4 days. The doctors are kind and caring and the quality of work is as good as we would have received at home. Our Canadian dentists have never suggested bridges for either of us - only ever implants and yet, bridges were the first thing that was offer - no mention of implants whatsoever, although there were quite a number people having implants done. We would not hesitate to recommend Sani. The dentists, assistants and staff go out of their way to make sure that you are well taken care of. Sometimes you wait a little longer than you would back home, but that said, I've been completely forgotten about at my Calgary dentist's office, so.... a little wait - not a big deal. Our total cost was about $4500 CDN compared to over $20,000 it would have cost to have the work done here. It's a no brainer for us - we'll be back!"
Dale :
"the wait between procedures was long but worth it, very happy with the work done."
Dora :
"Amazing service, the staff is very friendly and their prices are very reasonable. I'm definitely coming back. Oh! And the stay in the hacienda " Los algodones" hotel, was great, clean, friendly, they have a shuttle that takes you to your appointments and back to your hotel. They give you a discount on your stay if your a client. I love the fact that my truck was place in a safe place, locked over night. Their small restaurant downstairs is very cute and their food is good with great prices. coffee is available all day and they make the best pot of coffee I've ever tried in years. Overall experience. Excellent. "
James :
"This was the most professional, gently, pleasant dental experience I have had in years. All the staff were extremely cautious and concerned about my comfort, my understanding of the procedure(s) I was undergoing and the outcome I should expect."
Lily :
"Overall the staff is very friendly and helpful. However appointments were almost always late. In one instance, we had an appointment for 2 pm. We arrived a few minutes early and booked in, then waited until 3:45 at which point I reminded them of the wait. I was then told the appointment was for 4 pm...I reminded them that I had written in my log the time of the appointment. We subsequently started at 4:20. There were other examples of waiting. A fellow patient told me, THE WAITING is the only complaint I have about Sani-Dental. We experienced a setback when Dr Luis Melendez had to leave for a conference in Mexico City necessitating a substitute doctor. No complaints about Dr. Guillermo, it was just that Lily had developed confidence in Dr. Luis and this change caused some anxiety for her. It appears to this point the work has been satisfactory. There was one other bump, the voucher for one free hotel night was not made available and this caused some confusion at the Hacienda. Overall, we would definitely recommend Sani-Dental to others."
Heidi :
"So far so good. The experience was as good, if not better, than most of my experiences in the United States. Very friendly, very clean, great prices, all appointments were seen on time. And they booked my hotel for me!"
Michael :
"I had three crowns, root canal/post core done on this trip, taking four days. I am satisfied with the work done and I would recommend Sani Dental to family and friends. Mike"
Gary :
"Very good work .Very professional.The price was very good."
Carol Ann Harper :
"Everything was great!"
Susan Green :
"Thank you."
Gail Croman :
"Great Job! Great price! A lot of waiting!"
Scott :
"Great work from Dr. Demetrio Camacho, Tony and Javier. Will recommend S.D.G Class very highly."
Karl :
"My dentist Manuel Jose was very good and the assistants also very good. Thank you!"
Terri :
"I had a most pleasant visit with beautiful work done. I am so happy.My dentist Guillermo and assistant Esmeralda are the best. They are so kind and gentle and do perfect work paying attention to detail. I like how the staff works well in a teamwork setting. and I appreciate our guide Jose Showing us to the restaurants and shopping, he is very very nice."
Sharon :
"Very, very good treatment.Doctors and staff worked hard to accommodate my needs."